Adult Day Care and Home Care Services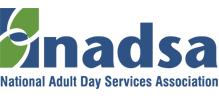 Adult Day Care & Home Assistive Services
If you're looking for high quality, personalized adult daycare and home-care services, you've come to the right place. At Young at Heart, we'll give you the attention and customized services you'll come to expect and enjoy. Young at Heart adult daycare facility services opened its doors in Countryside, IL in 2011. We moved in 2023 to Willow Springs, IL which is where we are to this day. Let us put our experience to work for you.
Through a combination of outstanding quality care, a highly experienced management team, and well-priced services, Young at Heart has been identified by our clients as a premier adult day care service provider.
Contact us today for more information!